Security is our
number one concern.
We take the stress out of retrieving sensitive documents. Our engineers make every effort to keep your data safe.
Our Highest Priority
TaxDox is the one of the first income verification companies to ensure data privacy by passing the SOC 2 audit, which is regarded as the highest U.S. standard for assessing an organizations internal controls to ensure consumer data protection in the financial services industry.
Our corporate-wide policies and procedures address employee access to client and borrower data, as well as the security of TaxDox's financial billing systems, information technology, and disaster recovery plans.
We recognize that privacy and security are critically important to our customers, so we have invested in the latest server, database, backup, and firewall technologies to protect your information. TaxDox's data center features a redundant suite of security systems. The system has built-in server fail-safe features that provide state-of-the-art protection.
TaxDox uses the most advanced security software.
We employ the use of Secure Socket Layer (SSL) encryption when transmitting your private data over the internet. When you access our site, SSL technology protects your information using both server authentication and data encryption, ensuring that your data is safe, secure, and available only to appropriate registered users. All non-public information is encrypted, using the strongest encryption software available, before being stored in our database.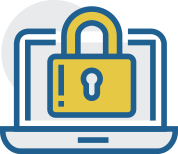 Our investment in hardware and software security means that we offer you, your company, employees, or customers the best information security package on the market.
TaxDox gives you the power to retrieve your tax documents through an easy and streamlined process. Save yourself the
headache and partner with us for an easy, affordable, and efficient way to get the tax documents you need!